Locked Out Of Your Office? Call 858 Locksmith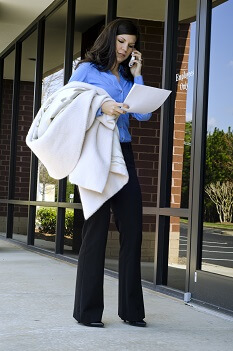 Office lockouts can really mess one's day. You might end up submitting a report late, and possibly getting a warning letter from your manager. The situation gets worse if you there is bad weather; maybe it's raining or snowing. The first thing you're most likely to do is to call someone who might be having an extra key to your office. But, what if no one has it? Call 858 Locksmith. We are a company providing office lockouts solutions to the residents of San Diego CA and surrounding areas. We'll make sure that you get to your office efficiently and safely.
Our unmatched solutions
No matter the magnitude of the situation, we have a solution for it. Whether it is a commercial lockout, we have commercial locksmith solutions; whether it's just opening or rekeying one office, call us still because we handle even small cases. Besides that, we have complete locksmith services. When our professional technician arrives at your office, they will first assess the lock and look for all the possible serviceable options rather than simply force the lock to open. Some options that our proficient technicians will offer include key replacement, lock replacement or lock change if necessary.
We are local because we mind your time
We understand that office lockouts are emergency cases. This is the reason why we have made the services local for the people of San Diego CA and surrounding areas. Upon receiving your call, we shall send a competent technician immediately. We have 30 min response time just to make sure that no much time is wasted out of the office. Some good news for people working at night is that you can still benefit from our quick services even in the middle of the night. We have a genuine 24/7 locksmith service to cater for night shift and weekend workers. So, if you need some quiet time on a Sunday afternoon at the office to complete a deadline and unfortunately forget your key, don't hesitate; call us and we'll respond with speed.
Well able technicians
We have a proficient team of experienced technicians. Every technician at 858 Locksmith has exceptional skills and knowledge to handle any kind commercial locksmith situation. Besides that, our expert technicians have 5+ years of experience which makes them simply the most competent in San Diego CA and surrounding areas. Our technicians aren't just well qualified; they are properly licensed bonded and insured. Being a business, we understand the importance of community reputation. We believe in 100% satisfaction and outstanding service. Our fast and friendly technicians adequately represent this core value.
Key replacement and key duplication services
When we are done with helping you to get into the office, we provide some solutions for the future. The solutions will help you avoid or reduce such situations in future. If you broke the key on the door lock or lost it, we can provide you with a new copy. Key lockouts are common and it's always safe to have backups. We can duplicate keys for all the offices including security doors. You may appoint a backup keys person to keep them. Duplicating your keys will definitely save you much than having to replace a lock when a key gets lost.
Choose the best to avoid future costs
Our unique goal is to maintain excellence in all office lockouts situations. We are not only dedicated to the success and profitability of our company, but also to the assurance of distinction and quality to ensure that your needs are met efficiently and in a timely manner. Our reasonable prices will be worthwhile many years to come. Whether you need an office lock repair, installation or a lockout emergency response, we offer up front pricing. We will offer you a quote and allow for negotiations before the work begins to avoid surprises at the end.
Avoid office lockouts stress by having the best locksmith in town
You don't have to worry again about standing outside in the rain or in the cold because you simply left your office key at home. No lockout should take a minute once you call our mobile locksmiths – they will certainly get you indoors and safe without damaging your lock. Don't forget your office key at home and don't forget our 24/7 locksmith service, up front pricing, professional, local and complete locksmith service.
Residents San Diego CA and surrounding are asked to contact 858 Locksmith to offer fast and friendly 24/7 locksmith service. We are a team of dedicated experts that are dedicated and committed to ensure our clients are served in the best way possible. In fact, we are among the top rate San Diego locksmith companies.
[opty_stars_rate_bar size="large"]
[opty_stars_rating]