A Lock Rekey Company You Can Trust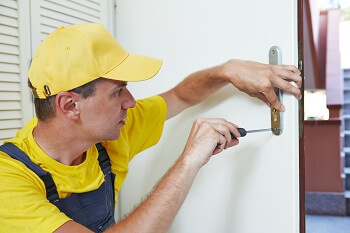 At 858 Locksmith, we are dedicated to providing fast and friendly locksmith services in San Diego CA and surrounding regions. Our 24/7 locksmith service guarantees up front pricing and a 30 min response time from an expert technician who is licensed bonded and insured. We provide complete locksmith service for your residence, vehicle and commercial property. No job is too big or too small for our team of expert technicians to tackle at an affordable price.
Our Lock Rekey Services
The only time a full lock change is necessary is when a lock becomes broken beyond repair. In every other circumstance, it is more affordable and convenient to perform a lock rekey that physically alters the locking mechanism of your existing lock. A professional rekey allows you to keep your old lock in place, while rendering all of the old keys associated with it useless. Our mobile locksmith utilize cutting edge and high tech tools that ensure no one but you has the brand new key to open your transformed lock.
There are numerous reasons for residential, commercial and auto customers alike to have a lock rekey performed. Some of the most common reasons include:
Moving to a New Home or Office
Purchasing a Used Vehicle
When Keys are Stolen
It is impossible to know who is in possession of keys to the locks you inherit through any one of the above mentioned circumstances. For this reason, it is essential that you have a lock rekey to keep your property safe from theft and unlawful entry. It is equally important to hire a trustworthy locksmith to perform the lock rekey, as you want to be certain that the specific configuration of your retooled locking mechanism is both efficient and confidential.
When keys are stolen – or when moving to a new home or office – many people only focus on changing primary locks such as the entry doors. This is a mistake, as overlooked secondary locks such as cabinet doors, car trunk doors, mailboxes and safe deposit boxes are also vulnerable whenever unknown persons may be in possession of an extra set of keys to these locks.
We at 858 Locksmith San Diego recommend that instead of spending a fortune to change primary locks, simply have us rekey them and spend the money saved on rekeying all secondary locks on the premises. Our complete locksmith service ensures that all of your documents and valuables are rendered safe from harm, as only you will have possession of the new keys to each rekeyed lock. Our skilled locksmiths have 5+ years experience in the field, which means that we can help you locate and rekey every lock that protects an important piece of your personal or business life.
Our highly trained lock experts are truly the best in the business, so whenever you contact us for 24/7 locksmith service you can rest assured that a friendly and skilled locksmith will arrive at your door no more than 30 minutes from the time of your call. Late night or early morning calls are no problem for our customer service oriented team; we pride ourselves on being the fastest and most efficient locksmith company in all of San Diego CA and surrounding regions.
Call 858 Locksmith Today!
When it comes to your residence, business or vehicle, only the very best locksmith will do. Our team offers 5+ years experience and the fastest, friendliest lock rekey experts in the field. We guarantee up front pricing that will beat out the competition!
Our team of highly skilled mobile locksmiths is standing by to help you rekey any lock on your residential, commercial or auto property. Call us right now and one of our fast and friendly technicians will be on your doorstep in less than 30 minutes.
It is never too late or too early to call our 24/7 locksmith service, so go ahead and call us now!
Residents San Diego CA and surrounding are asked to contact 858 Locksmith to offer fast and friendly 24/7 locksmith service. We are a team of dedicated experts that are dedicated and committed to ensure our clients are served in the best way possible. In fact, we are among the top rate San Diego locksmith companies.
[opty_stars_rate_bar size="large"]
[opty_stars_rating]