Get Ultimate Security for Your Home or Office with Profile Cylinder Locks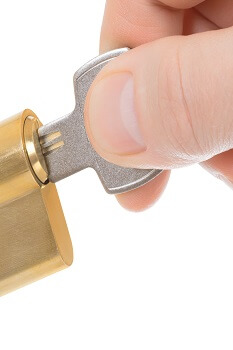 If you have not yet installed profile cylinder locks for your security doors in your office or home, it is time to call 858 Locksmith in San Diego. 858 Locksmith is a company providing a wide range of locksmith services. We are experts in profile cylinder locks installations and repairs, serving the people of San Diego CA and surrounding areas. Our goal is to make sure that you enjoy maximum security through the most trusted locks. This is the reason why we offer affordable, reliable, efficient, honest and professional services.
Profile cylinder locks installation and repair services
These locks also known as Euro-profile locks are a popular choice for factories, office buildings and other businesses in San Diego CA and surrounding areas. Homeowners who are interested in providing maximum security for their residential properties do install these locks. Unlike the standard lever locks, cylinder locks provide superior security for residential and commercial properties. Besides that, it is possible to have a master key that opens nearly all cylinder locks in a business – this makes work easy for people with general access to many parts of a building.
Complete locksmith service
If you need someone to install and repair a profile cylinder lock for you, call us. We specialize in installation and repair of profile cylinder locks for residential and commercial properties. Our highly trained technicians have been equipped with adequate skills to deal with all sorts of problems related to cylinder locks. It may be a simple rekey, a repair or a complete replacement of the lock. Our cylinder locks come in various styles and finishes to suit the needs of all our clients. You'll definitely find a lock that matches the décor of your door and other finishes in your home or office. We offer traditional and modern styles as well as different types of finishes including brass, nickel, and chrome among others. The choice is all yours.
Quick services
We understand the importance of security for your home or business. You might be forced to remain indoors if your cylinder lock gets broken since you don't want to give burglars free access to your valuable belongings. We offer a 30 min response time. When you call us, our mobile locksmiths will arrive within the shortest time possible, and it should not take long to get your lock working again. We are readily available anytime you need profile cylinder locksinstalled or repaired. Our 24/7 locksmith service makes this possible. So call us even if your lock jams at 2am or on a Sunday evening. The fact that we are local locksmiths makes all the difference for the people of San Diego CA and surrounding areas. Our expert technicians can get your problem sorted within a short time because they are near you.
Expert locksmiths
Our highly trained and experienced locksmiths distinguish us from other companies. We employ technicians who have undertaken commercial locksmith training and practice. Besides that, all our locksmiths have 5+ years experience in the job. They are fit to handle residential and commercial cylinder locks, and do the work in an excellent way. We believe in 100% customer satisfaction and optimal service. Our proficient technicians have been equipped with excellent customer service skills to make sure that our clients are treated in a professional manner. They are fast, friendly and honest. Besides that, all our mobile locksmiths are licensed bonded and insured. So you don't have to take liability should something go wrong when our technician is working on your cylinder lock. As a company policy, our technicians will offer you up front pricing so you can know what you are paying for.
858 Locksmith delivers what it promises: 24/7 locksmith service, 30 min response time, up front pricing, fast and friendly expert technicians and complete locksmith service. We are a profile cylinder locks service near you that offers not just quality products and services, but also quality customer support services. Our distinct approach and affordable services are certainly not regrettable. Call us to the get the ultimate security for your home or office.
Residents San Diego CA and surrounding are asked to contact 858 Locksmith to offer fast and friendly 24/7 locksmith service. We are a team of dedicated experts that are dedicated and committed to ensure our clients are served in the best way possible. In fact, we are among the top rate San Diego locksmith companies.
[opty_stars_rate_bar size="large"]
[opty_stars_rating]