Residential Locksmith Service
Residential Locksmith Services in San Diego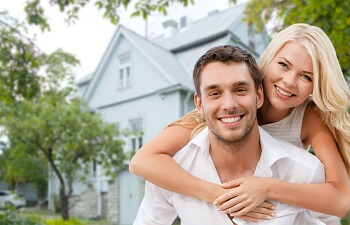 If you are looking for a residential locksmith in San Diego, 858 Locksmith provides a complete locksmith service in a timely manner and at an affordable price. We service San Diego, CA and surrounding areas for all of your residential locksmith needs.
San Diego has become one of the most popular places to live in the country. Both long time and new residents have heavily invested in their homes and want to feel safe and secure. We realize your home is your castle. We understand your need to keep it secure. Our company can both install and repair residential locks of all types. We work with deadbolt locks, mortise locks, profile cylinder locks as well as the full range of high tech locks.
We are available at all times and offer 24/7 locksmith services. When you call us, we can guarantee a 30 min response time by one of our mobile locksmiths and will provide you with up front pricing. All of our expert technicians have 5+ years experience and will offer the fast and friendly service our company is renowned for. When you call us, you know that you will be serviced by a seasoned professional.
At 858 Locksmith, we treat every potential customer as an educated consumer and realize that we have to offer the best services to be your choice of residential locksmith in San Diego. We are prepared to compare our services with any other residential locksmith in San Diego and are certain that we can provide you with the best service at the most reasonable price. We encourage you to ask us questions about our services.
Services Offered
Our company offers complete locksmith services including:
Lock Install and repair
Key replacment
Unlocking safes and cabinets
Security consultation and audit
Even in a safe community like San Diego, CA and surrounding areas, thefts and burglaries occur. Residents also need to secure their important belongings so that visitors or children do not accidentally come across valuable, private, or dangerous items. People also inadvertently lock themselves  out of their homes and will need a company that can provide 24/7 locksmith services.
Call 858 Locksmith Today
We know that there are plenty of residential locksmiths in San Diego, but not all locksmiths provide the comprehensive and on demand services that we do. Our locksmiths all have extensive experience and training and our company is fully licensed bonded and insured. You can rest assured knowing that our company can provide you with the services you need with the skilled personnel you expect at the price that you can afford.
We also pride ourselves on our transparent way of doing business. When you call us, we will give you up front pricing. You will not have to worry that you will receive an "estimate" that does not reflect the cost of the work to be performed. We are also happy to answer any questions about the scope of work that needs to be done before you order our services. We realize your time and money is important and will address your needs in the most efficient way. We will not try to "upsell" you with unnecessary work.
At 858 Locksmith no job is too big or too small. We can fix and replace "off the shelf" locks as well as construct and repair custom made locks for high level safes and strongboxes. Our locksmiths have the full range of training as well as all the necessary inventory to complete jobs of any complexity on demand.
We want to be your choice for a residential locksmith in San Diego. You can call us at any time if you have an emergency. You can also call us to compare services or if you have questions about the security of your home. We are here to prove to you that we are the best residential locksmiths in San Diego.
Residents San Diego CA and surrounding are asked to contact 858 Locksmith to offer fast and friendly 24/7 locksmith service. We are a team of dedicated experts that are dedicated and committed to ensure our clients are served in the best way possible. In fact, we are among the top rate San Diego locksmith companies.